Welcome to the FUUN Zone at First Unitarian Universalist Church of Nashville!  We hope that our program will allow parents and guardians to participate in the multitude of FUUN activities our church offers.
Our goal is to provide a safe, comfortable and nurturing environment for all children and we feel that this is  accomplish in two ways.
We strive to provide the information needed to know about our childcare program: how it is run, the policies and guidelines that we have crafted to ensure a safe environment, and contact information to have any questions answered.
We provide children with an environment that is safe for them to explore the room – it is properly childproofed – and is always properly staffed to ensure that there is enough individual attention paid to every child.
The FUUN Zone begins serving children at 6 weeks of age, however guardians are always welcomed to sit in one of our rockers with their infant under that age. We are currently open for both Sunday services as well as other times for church classes and activities and for most of our special events.
On Sunday childcare is available for infants up to age 3 during the 9 a.m. service (children age 3 by September 1 and potty trained can attend the preK class) and for children up to 10 years old during the 11 a.m. service.  We start accepting children 30 minutes prior to the start of each service and close 15 minutes after service concludes.
When you join us we will ask that you register your child with us so that we have the most up to date information to be able to provide them with quality care. We will also provide you with our parent handbook that will go through our policies.
For questions please contact Kendra Andersen, Child Care Coordinator, at childcare@thefuun.org.
Meet our childcare team:
Kendra Andersen
Kendra is our FUUN Zone Childcare Coordinator for the First Unitarian Universalist Church of Nashville (FUUN).  Kendra has over 15  years of experience in childcare development and for the care of young children. Kendra received her B.S. in Child Development and Family Studies. Her career has spanned being a lead teacher, assistant director and a literacy coach in a preschool program. Kendra believes that any moment can be a teachable moment for both children and their caregivers. She also feels strongly that parent and teacher training leads to optimal growth of the whole child. Much of her experience in presentations and training educators and families has been in positive discipline, effective instruction, and curriculum development.  Kendra is excited to be a part of the FUUN family!
Nancy Gomez
Nancy moved to Nashville from California where she received degrees in Psychology and Spanish Community and Culture. Nancy studied child development and worked previously in the UCLA Developmental Neuroscience Lab with children.  She also worked as a Special Projects Manager for Hispanas Organized for Political Equality (HOPE) where she assisted in youth mentoring sessions. Nancy enjoys interacting with children and has a passion for learning.
Amanda Heinen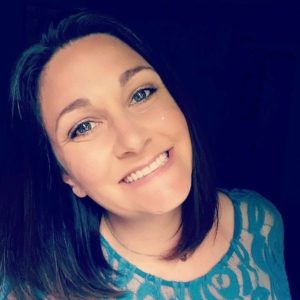 Amanda has been a childcare teacher for the past 3 years and currently sits on the board for the Nashville Common Ground Enrichment Cooperative Homeschooling group.  She is a mom to three boys as well as being a caregiver for her young niece.  Amanda has attended services and events throughout the last several years and is excited to be able to be a part of the FUUN Zone Childcare program to serve the families of FUUN.
Maddy Lindsay
Maddy is a senior at a High School in Franklin.  She has 5 years of experience caring for both large and small groups of children as well as being a camp counselor for Girl Scouts. In addition to being an honor student and participating in High School activities, she works part time for The Farm at Natchez Trace taking care of dogs and cats. Maddy has a heart for caring and enjoys caring for both children and pets.
Kaylee Wardlaw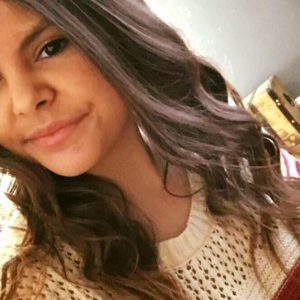 Kaylee is a senior at a High School in Franklin.  She currently works as a nanny in addition to the FUUN Zone Childcare. She has over 5 years of experience caring for both large and small groups of children in a variety of settings.  Kaylee has her babysitter certification as well as taking child development courses through her High School.  Kaylee loves children and plans to major in Nursing in college to become a pediatric Nurse.
FUUN ZONE CHILDCARE RESERVATIONS:
Childcare for FUUN activities and events may be made by church committees through our online form.