Welcome to the Nursery at First Unitarian Universalist Church of Nashville!  We hope that our loving care of the children will allow parents and guardians to participate in the multitude of FUUN activities our church offers.
Our goal is to provide a safe, comfortable and nurturing environment for all children and feel that we accomplish this goal in two ways.
We strive to provide the information needed to know about our nursery program: how it is run, the policies and guidelines that we have crafted to ensure a safe environment, and contact information to have any questions answered.
We provide children with an environment that is safe for them to explore the room – it is properly childproofed – and is always properly staffed to ensure that there is enough individual attention paid to every child.
The Nursery begins serving children at 6 weeks of age, however guardians are always welcomed to sit in one of our rockers with their infant under that age. We are currently open for both Sunday services as well as other times for church classes and activities and for most of our special events.
On Sunday childcare is available in the Nursery for infants and Pre-K during the 9 a.m. service and for children up to 10 years old starting at 10:30 a.m.
When you join us for the first time we will ask that you register your child with us so that we have the most up to date information to be able to provide them with quality care. We will also provide you with our parent handbook that will go through our Nursery policies.
For questions please contact Aubrey McMillan, Child Care Coordinator, at childcarecoordinator@firstuunashville.org.
Meet our childcare team:
Aubrey McMillan
Aubrey is the Childcare Coordinator for the First Unitarian Universalist Church of Nashville (FUUN). In her role she oversees and maintains all the happenings of the FUUN Nursery. Aubrey has more than 20 years of experience working with children as a teacher, a religious education teacher, a babysitter, a nanny, and a children's camp counselor. She enjoys spending time with, caring for, as well as learning from and exploring with children of multiple ages. In addition to the Nursery she also works at Cosmic Connections.  Aubrey is the proud mom of her daughter, Oakleigh.
Aly Ross

Aly moved to Nashville from Bakersfield, California where she attended Belmont University as a music major. Currently, she is a singer and songwriter with the trio Blue Honey and they perform in Nashville at various locations. In addition to being one of our wonderful caregivers, she is also a receptionist at a local chiropractic office. Aly finds great joy in spending time with the wonderful children of the church. With a background in babysitting and volunteering as a teacher aid at children's summer camps, she is grateful for the opportunity to work with children.
Brittany Lee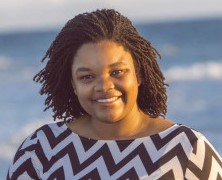 Brooke Musgrove
Bro
oke has worked in Early Childhood Education for 11 years and has experience working with children of every age from 6 weeks to school age. She particularly enjoys working with in the nursery and caring for the youngest children because she enjoys watching them grow and develop. Brook currently has her CDA and is working to further her education.  She also enjoys spending time with family and friends when she's not watching her 13 year old son playing sports.
Donzalay Thomas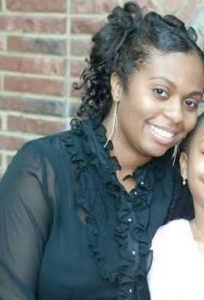 Donzalay has over 11 years of experience working with young children. She has worked in the FUUN Nursery for over 8 years and is also an infant teacher at a local childcare facility. In her spare time she enjoys being with family and friends as well as babysitting and playing with children. Her joy comes from taking care of young children and watching them grow and develop.
Maddy Lindsay
Maddy is a senior at High School in Franklin.  She has 5 years of experience caring for both large and small groups of children as well as being a camp counselor for Girl Scouts. In addition to being an honor student and participating in High School activities, she works part time for The Farm at Natchez Trace taking care of dogs and cats. Maddy has a heart for caring and enjoys caring for both children and pets.