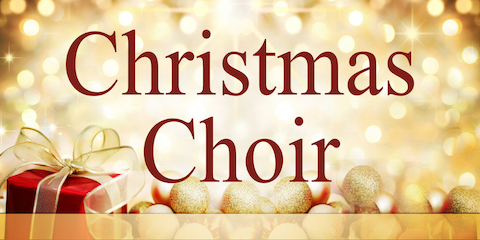 Do you love to sing at Christmas Time? Have you sung in the FUUN Christmas Choir in the past? Did or do you sing in choir in high school or college and are missing the experience of losing yourself in the music? There are lots of names on our Christmas Choir roster from last year that I don't recognize, and I bet there are more of you who would like a little taste of choir at a faster pace and with a little less commitment. Now is your chance! Christmas Choir is open to singers with choral experience age 16 and up. Our theme this year is watching and waiting.
Rehearsals: (Childcare Available, please email music@theFUUN.org to reserve childcare)
Dec. 14, Thursday, 7-8:45 p.m.
Dec. 19, Tuesday, 7-8:45 p.m.
Dec. 21, Thursday, 7-9 p.m.
Call time: Sunday, Dec. 24 at 8 p.m.
Dress: Black, with sparkly jewelry, black and/or red ties or vests, little bits of white ok.
Service: Sunday, Dec. 24 at 9 p.m.
Subscribe here and click request to join. Include your voice part in the comments box on the pop-up window.
Jaie Tiefenbrunn
Director of Music Minsitries