FUUN is part of a world-wide community of Unitarian Universalist congregations on every continent except Antarctica. We are one of over 1000 congregations in the U.S., the Virgin Islands, parts of Canada and other countries that have come together in a covenantal relationship for support and advocacy.
These 1000+ congregations form the Unitarian Universalist Association of Congregations (UUA), which is divided into regions and districts. FUUN is part of the Southern Region and the Mid-South District (MSD).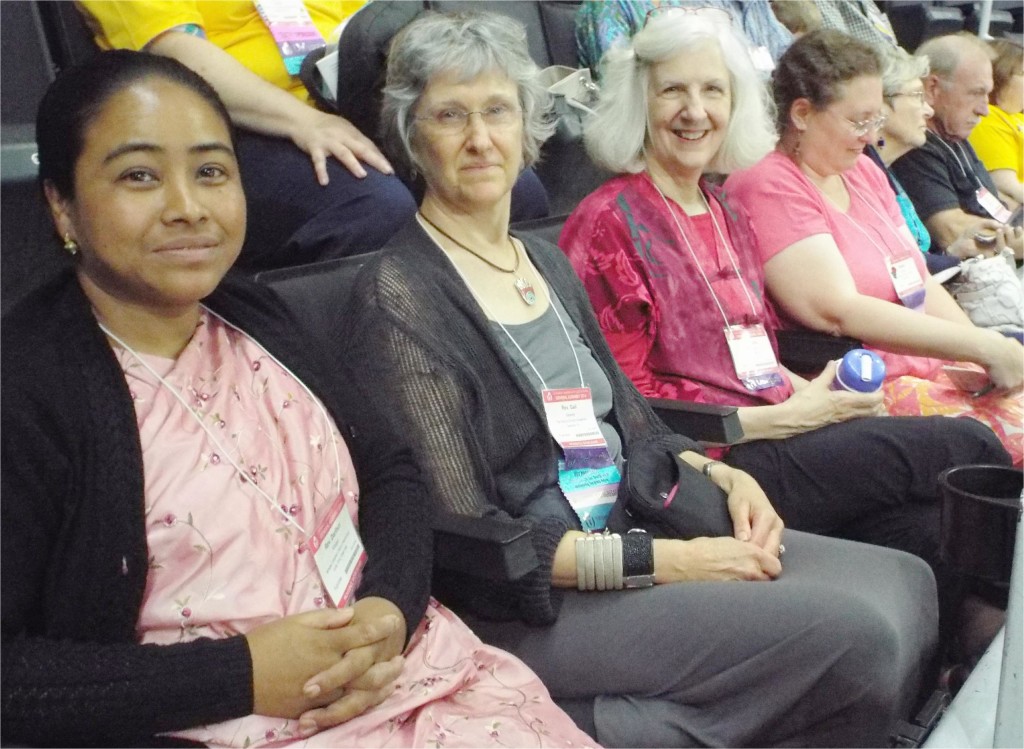 The Committee for the Larger Faith (CFLF) is the conduit through which our congregation can impact and benefit from this larger faith community.  Whether it's a call to action for social justice or world-wide service projects, opportunities for fellowship and learning, or an invitation to participate in the governance of our Association, CFLF coordinates communication and action from the UUA, its affiliates, the Region, and our fellow congregations so that FUUN members remain connected to other Unitarian Universalists beyond our walls.
CFLF members learn a great deal about the collective impact Unitarian Universalism has on social justice, congregational support and building sustainable, loving communities. We meet the second Wednesday of each month at 5 p.m. in the Emerson Room. Our meetings are open and we welcome anyone who's interested in learning more about how Unitarian Universalists around the globe can make this a better world. We can be reached at cflf@theFUUN.org.
Specific Duties
Monitor UUA and Regional communications for information and opportunities for action, fellowship and learning.
Coordinate with the FUUN Social Justice committee on local, state, and national actions.
Publicize and support the Southern Region Chalice Lighter Program, a program supported by donations of individuals that provides congregations in our district grants for building/improving physical space or creating new programs that will grow Unitarian Universalism in the south.
Recruit/coordinate delegates to General Assembly (GA); request board approval of delegates; instruct delegates in GA processes, as needed
Coordinate congregational polls of GA/UUA issues
Inform congregation of GA outcomes; coordinate local activities where needed
Provide information to congregation concerning activities at The Mountain and Southeast Unitarian Universalist Summer Institute (SUUSI)  (See The Mountain Facebook Page)
Coordinate and publicize local efforts on behalf of the Unitarian Universalist Service Committee (UUSC), including Guest at Your Table
Act as coordinator and contact for our Partner Congregation, the Unitarian Church of Pingwait, India
Publicize and support MSD Chalice Lighter program
********Information about attending the 2016 UUA General assembly is available here.********