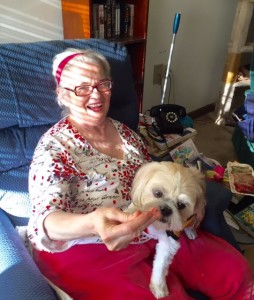 Lay Ministry and Pastoral Care
Lay Ministers are volunteers from our congregation who are trained in compassionate listening and caring.  They are available to support those who would welcome a visit or who are experiencing difficult circumstances or times of transition.  The goal is to provide a ministry of hope and caring so that no member of the congregation need suffer or struggle alone through life's hard times.
Lay Ministers may:  visit members who are ill at home or in the hospital; support those who are going through a major life transition or personal crisis; maintain contact with those unable to attend church due to illness or disability; support family and friends involved in care giving; comfort the bereaved; provide support that is ongoing; assist with spiritual support; and help a person find additional resources they need.
Who are the lay ministers?
Rev. Cathy Chang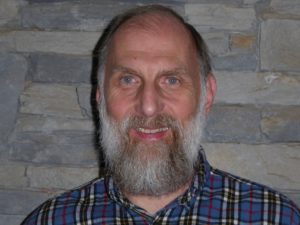 Doug Pasto-Crosby: I have been a member of FUUN for 25 years and a lay minister for 8 years.  I have been surprised by how rewarding it is to be present for members going through the big transitions in their lives.  While my medical training can help in this work, keeping my boundaries firm is important.    My other church work has been in the area of ministerial misconduct.  I have been trained by the UUA to be an advocate for victims of ministerial misconduct for the denomination.  Both the advocacy work and lay ministry are activities that I feel I have been "called" to do.  In my spare time,  I love to hike, bike, take wildlife pictures, travel and soccer.  My family will tell you—I really, really like soccer.
Hal Potts
Jack Bliek: Jack was a counselor at Planned Parenthood 1970-1999.   Psychology and Human Development at Vanderbilt 2000-2014; Measurement Inc. 2000-2015; Attended FUUN since 1994 and member since 2000. Has been in the choir from 1998- present, Lay minister 2000-present, Social Justice Committee for many years and RITI, and the Nominating Committee 2012-present.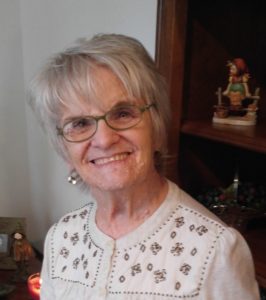 Jean Kline: I have been a Unitarian-Universalist for 37 years. I joined First UU Nashville in Jan. 2015 after relocating to Brentwood from Tulsa, Ok. I have been involved in the Caring Committee and Children's Religious Education Committee here and at my former church. Before retiring I was a Pre-K teacher for 35 years, which includes experience in a multi-handicapped classroom. I have been a volunteer parent educator for social service organizations and for UU parents. I have helped friends deal with death, divorce, depression and suicidal thoughts. As a lay minister, I hope to bring a calm, non-prejudicial, listening ear to all. A favorite quote by an unknown author highlights my approach to lay ministry, "Friends pick us up when we fall down and if they can't pick us up, they lay down beside us a listen for awhile."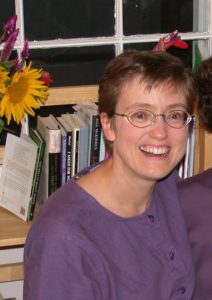 Lisa Dordal: Lisa Dordal is a poet and teacher who has lived in Nashville for over twenty years and has been an active member of FUUN for ten years. She enjoys getting to know new people – especially hearing their life stories – and she currently serves on the Membership Committee and the Prison Ministry Committee. Lisa lives with her partner, Laurie Samuels, and their retired racing greyhound, Nicki. Nicki is not a trained therapy dog (which means she can't go into hospitals and nursing homes) but she is certainly available to visit with people in their homes. She is very well behaved and loves people!
Lisa Pasto-Crosby:
Lisa Pasto-Crosby has been a Lay Minister since the program began in our church. She loves this work, and feels it is the most worthwhile endeavor she has ever participated in. Lisa travels with a diabetes service dog who, though not a therapy dog, has been known to distribute sympathy upon occasion. When not doing Lay Ministry, she can usually be found surrounded by pressed flowers (her latest obsession). Lisa is also the Lay Ministry Coordinator, who manages communication and scheduling for the group and helps Ministers taking call when the Lead Minister is away.
Lynetta Alexander: Lynetta Alexander found her tribe at the Unitarian Church over 25 years ago and has comforted and been comforted, laughed and cried, and eaten a mountain of food.  Unitarians being famous for committees, she's been on many, along with attending weddings, and, alas, memorials….but then the memorials are a celebration of life.
Mary Hawk: Mary Hawk has been a member of FUUN since 2011.  She is currently serving as co-chair if Sanctuary of Light, FUUN's chapter of tbe Covenant of Unitarian Universalist Pagans.  She is involved in the SOL prison ministry at the Tennessee Prison for Women.  Mary is an ordained Wiccan Priestess of the Corellian Nativist Tradition.  She is very active in tbe Nashville Pagan community.  She serves as President & Treasurer of Nashville Pagan Pride Day, Inc.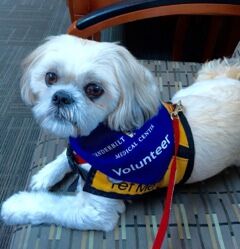 Victoria Harris and Spanky (the dog): Victoria L. Harris, Ed.D., recently retired from Vanderbilt University.  She worked in the field of HIV/AIDS for 26 years.  Victoria is also a drummer, she has performed many times at FUUN as a past member of IGOR and currently with Surface Tension.  She now volunteers with her Shih Tzu, Spanky, as a Pet Partner Team.  Spanky is a registered Pet Therapy Dog, where he visits hospitals, clinics, nursing homes, etc.  He is also a certified Reading Dog; kids sign up to read to him at the Green Hills Library.  Victoria currently serves on the Social Justice Committee, and she helps cook for the Senior Brunch, RITI, and other special events.

For more information on Lay Ministry at FUUN, click here.