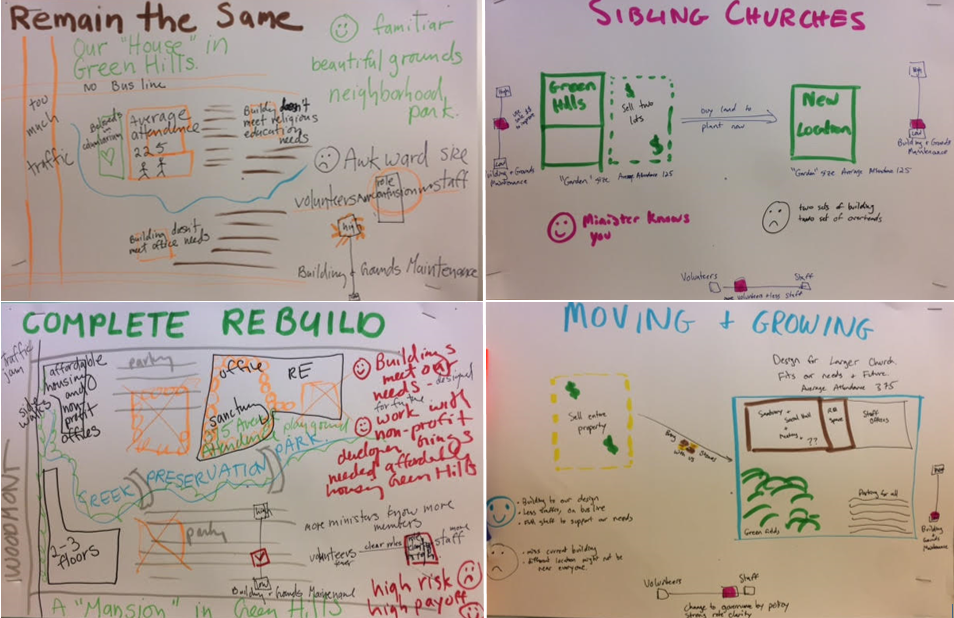 We are at the beginning of an exciting process — the process of designing a future together. This first part is the "possibility generation" stage. It's not exactly dreaming or brainstorming because we are looking at real information about churches, people, neighborhoods, governance and resources here and now. We are looking at your needs and the needs of the greater community. We want to tell you some of the things that we have discovered are possible and hear what you think is possible. This month, we invite you to engage in initial "Many Possible Futures" conversations. Come to a community conversation, respond to our interactive materials at the FUUN website and/or on the bulletin board in the social hall. We are not ready to make a choice, the creativity has just begun. But we will not be able to make a real choice towards our future unless you join in the co-creation.
The second Identity Task Force Community Conversation will be Feb. 25 after the second service – 12:30-2 p.m., Fireside Room.
We want your feedback.  Please use the comment section below to give your pros and cons of each, questions, and comments.
Many possible futures include the following:
Remaining the same
Creating a sibling church
Completely rebuilding our current campus
Moving and Growing