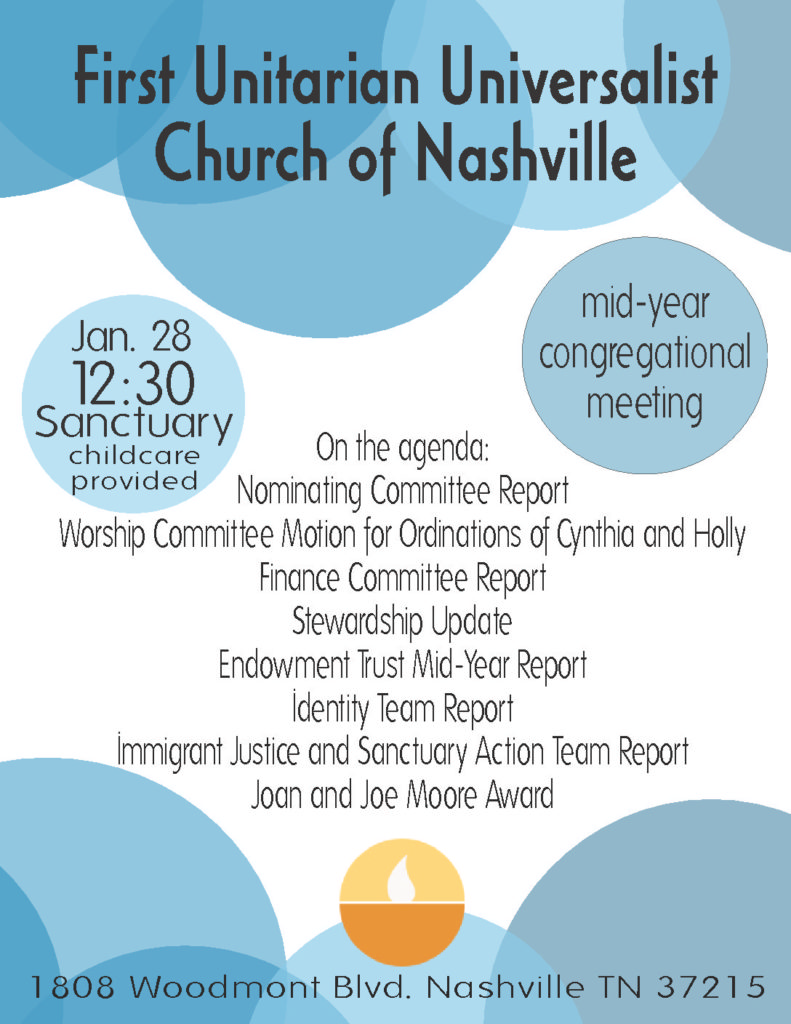 Mid-year congregational meeting will be Sunday, Jan. 28, 12:30 p.m. in the sanctuary.
Please come to establish a quorum to vote on issues and certain leadership vacancies, and hear presentations that apprise you of significant developments aimed at invigorating our church vibrancy. Come hear what the Nominating Committee, the Worship Committee, the Finance Committee, the Identity Team Task Force, the Immigrant Justice and Sanctuary Action Team, and the Endowment Trust have to tell you about what's coming down the pike. Come learn about ordinations in the future and to celebrate the bestowing of the Joan and Joe Moore Award. What could be better than that?
Childcare will be provided.
See password protected Member's Area for meeting materials.
There will be sandwiches for sale at the food table prior to the Congregational Meeting. The proceeds will benefit our Habitat for Humanity build.