April 25, 2017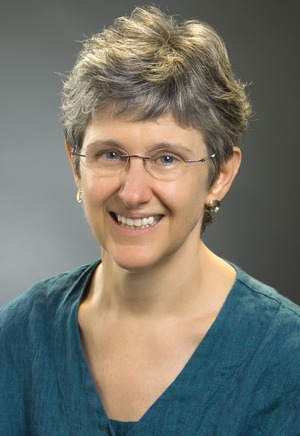 "White people: I don't want you to understand me better,
I want you to understand yourselves."  –Ijeoma Oluo
Black Lives UU asked our churches to dedicate this Sunday or next to a White Supremacy Teach-In. The Unitarian Universalist congregation has been talking about systemic racism for a long time and still we maintain a system that supports white privilege. Each little policy or procedure we change for the better uncovers another 10 that support that privilege. Ijeoma Oluo says that is because those of us who are white don't depend upon knowing white culture for our survival, adding, "in fact, it's required your ignorance.
Let me give you an example. I am a member of the Tennessee Advisory Committee to the U.S. Civil Rights Commission. Several years ago we published a report on the near impossibility in Tennessee for felons who have served their sentences to regain the right to vote. Since there are many more people of color who have been incarcerated during this 'New Jim Crow' era, there are many people of color who cannot vote. When the researchers spoke to the legislators who wrote the laws making it difficult for ex-felons to vote they all denied that it had any racist intent. Since the Civil Rights Acts became law, they have been very careful never to justify creating any new laws with racist language, or it would be thrown out. Courts then set precedence that a law had to be explicitly racist to be declared in violation of the Civil Rights Act. If the stated INTENT of a law was NOT to take away a protected class of people's civil rights than it did not matter if the end RESULTS of the law DID. Not very many people in state government cared that the results of the laws against ex-felons resulted in a high percentage of black people cut from the voting rolls.
I try to be a law abiding citizen. But in my ignorance I did not know that decades of laws legislated and laws adjudicated across many states created a system that took away the right to vote from a large percentage of African Americans. It was not by design, but it was not an accident, either. It was systemic racism, or white supremacy at work. Finding this out was very disturbing. It was all too easy to see how these laws benefited my white family. When members of my family got in trouble with the law, they knew the police, they made deals, and people were released or not booked at all. They did not face felony charges and they all still vote. To my shock I realized I had seen white privilege at work. Am I wrong to be a law abiding citizen? How can I change such a complicated system?
This Sunday we will look at one concrete thing we can do to chip away at systemic racism. For more than a generation, people in our local black communities have tried to create a Nashville Community Oversight Board "COB," so that there is ongoing accountability of the Metro Police Department.  Some of our members are working with our other NOAH (Nashville Organized for Action and Hope) partners to lobby for just such a board.  We will hear from a neighbor of color who was treated by police very differently than my family members were, and from NOAH leaders who want to educate all of us, so that we can decide for ourselves if we think a COB will be effective.  I do not know what your conclusions will be, but I do expect you will better understand the dangers to us all of white ignorance.
With faith and love,
Gail