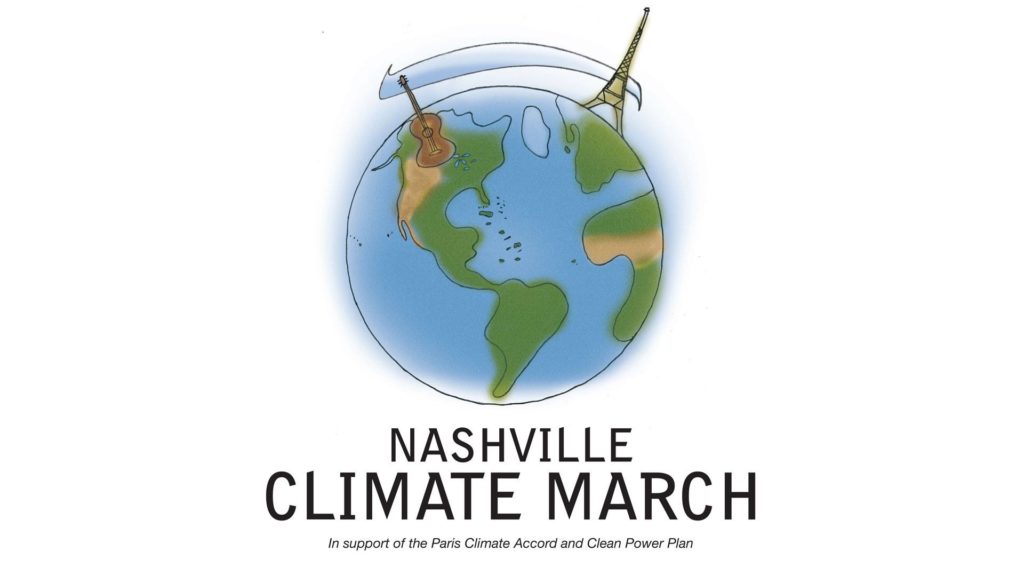 ​What: ​Nashville Climate March​,​​ featuring inspiring, educational speakers, "move to the beat" live music​, and a 2-mile march
​When: ​Dec. 9,  10 a.m.-1:30 p.m., rain or shine
​Where: ​Sally Beaman Park, 3701 Benham Avenue, Nashville
​Who: You, your family, and your friends​​
W​hy: To ​show support for meeting the goals in the Paris Climate Agreement to protect our health, reduce planet-warming carbon pollution, and advance justice
​W​hat to bring: Your ​homemade ​signs​, your passion, and your smiles
​For more information​ ​and to RSVP​: https://www.facebook.com/events/1586607941406101/

Be inspiring and inspired! Climate Nashville in partnership with the Sierra Club and 30 other faith, environmental, social justice, and other community organizations, presents the Nashville Climate March. ​Learn from inspiring speakers dedicated to changing the world for the better and dance to ​"move to the beat" ​live music​. Speakers include Sizwe Herring, Executive Director, Earth Matters, Wesley Roberts, Biology and Astronomy Teacher, Metro Nashville Public Schools, ​Scott Banbury, Conservation Program Coordinator​, T​N ​Chapter of the Sierra Club​, and Anne Davis, former Managing Attorney, Southern Environmental Law Center. You and your entire family will want to move to the beat of the soulful sultry Tramaine Arte'Mis and band, the superb Cantrells and the formidable Shelby Bottom Duo.

After the music, we'll march two-miles round trip for climate action and justice, from Sally Beaman Park to Hill Center (Whole Foods), along Benham Avenue, Glen Echo Road, and Hillsboro Road.