To contact staff members, see our Staff Directory Page
Ministers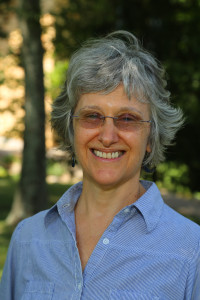 Reverend Gail Seavey, Lead Minister
"At FUUN I am part of a shared ministry that arises from the expression of this community's unique experiences of the holy spirit of compassion and justice during worship. I am part of a shared ministry made up of the diverse and surprising ways that spirit calls each of one of us to serve love and justice at home, at church, at work, as neighbors and as citizens."
The congregation called the Reverend Gail S. Seavey to serve us in the fall of 2005. Having served both a humanist and a traditional Universalist congregation, the Rev. Seavey describes herself as "a theological Unitarian Universalist, believing in a sacred Unity that is expressed in diversity." A committed social activist, the Rev Seavey has been a leader in family and sexual violence prevention, interfaith dialogue, and economic equity programs. She now serves on the Middle TN Jobs with Justice Board, the TN Advisory Committee to the U.S. Civil Rights Commission and as Executive Secretary of Nashville Organized for Action and Hope (NOAH).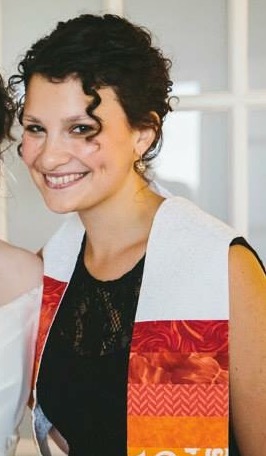 Holly Mueller, Assistant Minister
Holly Mueller is the part-time assistant minister at FUUN. She comes to the staff after completing her chaplain residency at St. Thomas Midtown Hospital, where she found meaning in working with people of all backgrounds in all variety of life circumstances. Before that, Holly completed her ministerial internship at West Shore UU Church in Ohio. Holly first came to Nashville for Vanderbilt Divinity School and had the pleasure of serving FUUN during that time as a worship associate and young adult coordinator.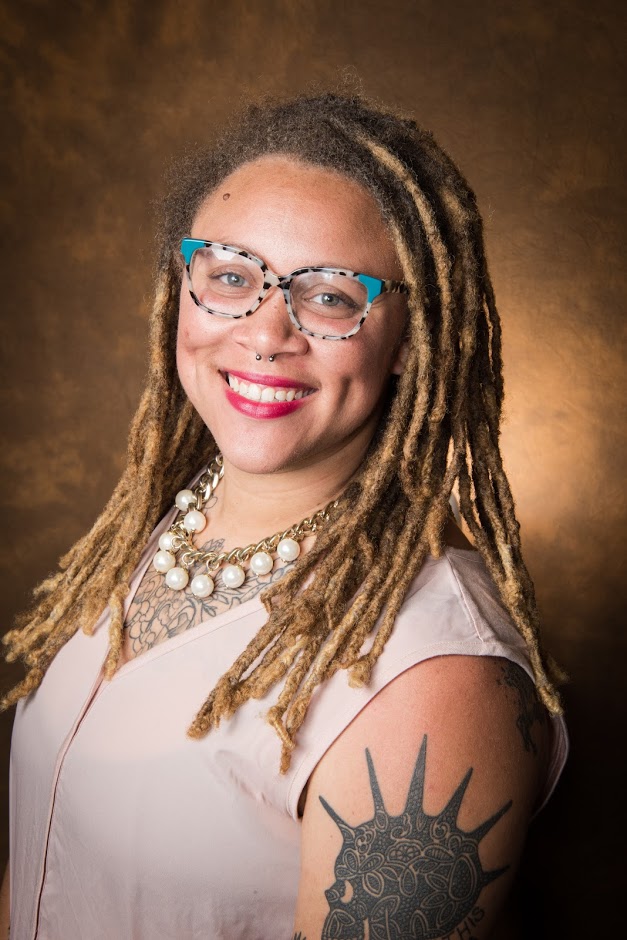 Sara Green, Intern Minister
Sara Green is a minister-in-formation who understands her work to be a practice of radical hospitality and embodiment in service of freedom and justice. Often, her ministry looks like putting her hands and heart into organizing for LGBT rights and racial justice. She currently serves on the board of Soulforce and is part of the Black Lives of UU Ministerial Network. As a graduate of Vanderbilt Divinity School, she is excited to make the walls of the church permeable and the reach of social change wide-felt.
Music Ministries

Jaie Tiefenbrunn, Director of Music Ministries

Jaie Tiefenbrunn Music@theFUUN.org

Jaie joined FUUN in 2017 upon completing her Master of Music in Choral Conducting at Portland State University. It was during her years living in the Pacific Northwest that she discovered her calling to worship music, and is very pleased to have joined the staff at FUUN in her 'dream job' in a warmer, sunnier climate.

Jaie discovered Unitarian Universalism in 2001, and found a place that she felt spiritually at home. Her first appointment as Music Director was at Olympic Unitarian Universalist Fellowship in Port Angeles, WA. She later served as Choir Director at Trinity United Methodist Church in Sequim, WA. Involved with community theater since the age of 10, Jaie joined the pool of directors for Olympic Theatre Arts, and produced, directed, and starred in a number of musicals and revues.

Jaie is a consummate vocal musician: a skilled, expressive performer, conductor, rehearsal technician, vocal coach, composer, and arranger. Jaie is an advocate for good singing in her choral rehearsals, and teaches private and small group lessons in vocal technique at her home studio. As a composer and arranger herself, she advocates programming quality pieces by living and underrepresented composers. Prior to her time on the west coast, she studied Vocal Performance at Ithaca College, and performed in the Boston metro area with the Tanglewood Festival Chorus and at local Renaissance Festivals.

Susan Snyder susanleesnyder@gmail.com

Susan Snyder, Church Pianist

Susan has been our church pianist since the Fall of 1999. Susan grew up in Canaan, CT where she started playing piano at the age of 4. She majored in piano performance at Indiana University music school where she also continued to study organ and accompanied many instrumentalist. Susan has worked as the pianist, organist and music director in many churches in California, Arizona and Nashville TN. She worked as a ballet class pianist for the Phoenix Ballet Company and the Nashville Ballet company as well as in their ballet schools. She has accompanied voice students at USC in Los Angeles California, ASU in Phoenix AZ and at Belmont University here in Nashville. Susan has taught private piano lessons for over 35 years and continues to teach private lessons here in Nashville. Feel free to email Susan if you have a child interested in studying piano or if you would like to study piano yourself. Susan teaches all ages from 7 years old on up to adults. All skill levels are welcome.

Office Administration

Mary Lindsay, Office Administrator

Mary Lindsay office@thefuun.org

Mary comes to us with years of experience in administrative management. Growing up in the Kansas City, MO area Mary attended Unity Churches. Previously she has worked as the Director of Youth & Family Ministry as well as the Volunteer Coordinator at Unity of Kansas City North. She was then asked to lead the Children's and Youth Ministry in Houston, TX for one of the largest Unity churches with a membership of 5,000. Mary has also served in various administrative management roles in non-profit organizations with great success in growing membership, structural organization, event and program planning and fundraising.

Communication

Sheri Lynn DiGiovanna, Director of Communication

Sheri Lynn DiGiovanna,     Sheri@thefuun.org

Sheri came to Nashville in 1996 to be the Director of Religious Education for Children and Youth for FUUN. She then served as Assistant Provost at Vanderbilt University for a decade, received her MBA from Vanderbilt's Owen Graduate School of Management and served as a Manager of Strategic Projects for a few years before returning to work here in 2015 as our Director of Communication.  Sheri began communication work in 2000 building a website when websites were rare. In 2005, she began working on the new phenomenon of social media for both break-out and established artists at Nashfilms and The Press Office, an entertainment PR/Management firm where she continues to work.

DiGiovanna has many creative outlets. She began performing musical theater professionally at age 9 and is an actor, singer, songwriter, playwright, and classically trained musician (oboe, sax, and piano). An award winning accessibility clothing designer, film costumer, and seamstress specializing in one-of-a-kind bridal gowns and costumes, she is also the sole proprietor of The Silver Lining sewing and Founder/CEO of Fitsme Fashion, designer clothes for amputees (begun with a grant from the FUUN Endowment Trust).

Lifespan Religious Education

Marguerite Mills  MMills@thefuun.org

Marguerite Mills, Director of Lifespan Religious Education

Bio coming soon.

Jonah Eller-Isaacs, Religious Education Coordinator

Jonah Eller-Isaacs  and Rosie RECoordinator@thefuun.org

Jonah was raised in the loving embrace of the First Unitarian Universalist Church of Oakland, where his parents were co-ministers for many years. As a UU Youth, Jonah was involved in local and national leadership, helping to plot policy and plan conferences. He was also a Young Adult Programs Intern at the Unitarian Universalist Association. After living in Brooklyn, NY, for nearly a decade, Jonah moved to Nashville, the childhood home of his wife, Kathryn Wilkening, in 2014. Jonah is an experienced early childhood educator, a nationally-broadcast radio documentarian, a published author and regular contributor to Nashville arts and culture magazine NATIVE, as well as an amateur abstract painter – his portfolio is available at Starfire Artistry. Jonah lives in East Nashville with Kathryn, Dance Division Director for Metro Parks and Recreation, and their beloved puppy Rosie Pants. The FUUN community is loving, inspiring and deeply committed, and Jonah is honored to be a part of it.

 Affiliated Ministers

Jason Shelton jasonsheltonmusic@ gmail.com

The Rev. Jason Shelton, Community Affiliated Minister

The Reverend Jason Shelton served as Associate Minister for Music at FUUN from 1998 -2017 and is now a freelance Minister of Music working to enhance UU music resources and programming throughout the country. He is a published and widely-performed composer, an active local performer & conductor, and a passionate advocate for music in our churches and the larger community. Jason's ministry includes guest worship leading and preaching, workshops for choirs and congregations on a wide range of topics, coaching for clergy and musicians, and composing new music for the church.

For more information about Jason's music and other work, visit his website: www.jasonsheltonmusic.com

Click here for Jason's letter of affiliation.

The Rev. Dr. Laurel Cassidy, Community Affiliated Minister

Laurel Cassidy

Rev. Dr. Laurel Cassidy was ordained by the congregation of FUUN in 1996. She received final fellowship from the UUA in 2000. Initially, she found her call working as a chaplain at the Nashville VA Medical Center specializing in substance abuse treatment and care. Following that, her ministry was providing end-of-life spiritual care to individuals and families as a home care chaplain with Alive Hospice. Her next focus of care and ministry was in the role of nurse care manager for veterans with traumatic brain injuries back at the Nashville VA Medical Center.

For the past five years she has been working as a mental health officer with Doctors Without Borders/Médecins Sans Frontières (MSF) serving projects in Papua New Guinea, Bangladesh, South Sudan, Belarus, and Chechnya. In between projects with MSF she has worked as a contract chaplain on the psychiatric unit at the Nashville VA Medical Center. Additionally, she recently spent a year as a volunteer with a Peace Corps program, Global Health Service Partnership, on faculty at Muhimbili University for Health and Allied Sciences in Dar es Salaam, Tanzania teaching mental health and psychiatric nursing. Laurel is married with three young adult children.

Rev. Cathy Chang, Chaplain Affiliated


Click here for Cathy Chang's letter of affiliation.

The Rev. Denise Gyauch, Affiliated Minister


The Rev. Denise Gyauch has been a member of FUUN since 2001, served as the congregation's Membership Coordinator 2005-2016, and was ordained to the UU Ministry jointly by the UU Church of Huntsville and First UU Church of Nashville in 2015. With a passion for supporting the growth of Unitarian Universalism in middle Tennessee and beyond, Denise preaches in regular and guest capacities for regional UU congregations, serves UU organizations at regional and national levels, and provides pastoral support and rites of passage (particularly weddings and memorial services) for a variety of Middle Tennessee folks who are not regular members of local congregations.

For more information about pastoral services (weddings and other rituals, worship, speaking), email

denise.gyauch@gmail.com

.

Click

here

for Denise's letter of affiliation.