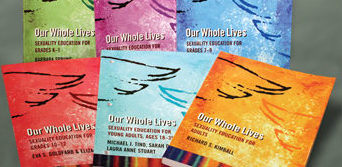 From the Religious Education Administrator
Our Whole Lives, or OWL, is our Unitarian Universalist lifespan sexuality education program, with fact-based, faith-focused curricula for Kindergarten through adulthood. Due to a number of complicating factors, we delayed last year's OWL offerings until Fall 2017. Your patience as we've worked to set the new calendar is appreciated. It is our sincere hope that the new schedules, along with plenty of advance notice, will allow everyone to participate. This Fall we're proud to offer OWL for children entering 1st-2nd Grades and 5th-6th Grades (or the home school equivalent).
Register online here.
Please note that ALL parents/guardians are required to attend Parent Orientation. For those who were unable to attend Orientation last Spring, we're offering make-up sessions – dates and times are below. Please RSVP to REAdmin@thefuun.org by Sept. 1.
1st-2nd Grades – Sundays, 3-4 p.m.
Morgan House/Capek Room
October 22, 29
November 5, 12, 19
[No class November 26 – Thanksgiving]
December 3, 10, 17
Parent Orientation, Sunday, September 24
10:15 AM-12 PM in Morgan House/Capek Room
Class participants will attend program in Morgan House/Darwin Room
Childcare available in Nursery
5th-6th Grades – Saturdays, 10-11:15 a.m.
Morgan House/Palmer Room
September 16, 23, 30
[No class October 7 or 14 – Fall Break]
October 21, 28
November 4, 11, 18
[No class November 25 – Thanksgiving]
December 2, 9
Parent Orientation, Saturday, Sept. 9
10 a.m.-12:30 p.m. in Morgan House/Palmer Room
Class participants should NOT attend
Childcare only provided if specifically requested with RSVP
Again, Orientation is mandatory for all custodial parents and/or guardians – if you'd like to attend a make-up session, please RSVP to REAdmin@thefuun.org no later than Sept. 1.
We appreciate everyone working with FUUN's Religious Education staff and volunteer OWL Facilitators to make sure all the children of our extended faith community can take part in these enriching, critically important classes. Next year (Sept. 2018-May 2019), we'll offer the same OWL classes (for K-1st Grade & 4th-5th Grades), as well as the 7th-8th Grade curriculum, a linchpin of the OWL program and an intensive, far-reaching class with 25 rich, engaging 90-minute workshops. Please direct any questions/concerns to Religious Education Administrator Jonah Eller-Isaacs at REAdmin@thefuun.org or (615) 383-5760 x.315.
–Jonah Eller-Isaacs
Religious Education Administrator