What is a sabbatical?
A sabbatical is a paid personal leave from daily employment. The purpose of a minister's sabbatical leave is to encourage growth and development in the arts of ministry, which, by a process of educational and spiritual renewal, would be of benefit to both the minister and the congregation. A sabbatical is necessary because the nature of ministry – both intensity and irregularity of hours worked – can lead to clergy burnout without sufficient opportunities for rest, reflection and renewal.
Does Gail get a sabbatical?
Yes. Gail's letter of agreement (contract) with the congregation grants her one month of paid sabbatical leave for each year of service to the congregation, with no more than 6 months of leave allowed in any year.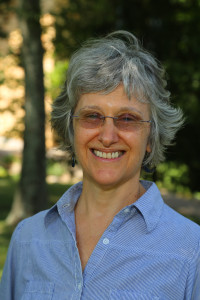 Eligibility for a sabbatical begins in the fifth year of ministry, and Gail has been serving FUUN since August of 2005. She took a five-month sabbatical from January – May in 2011, and will be entitled to 6 months in 2016-7. She will take that sabbatical from August 2016 – January 2017.
What will Gail be doing during her sabbatical?
Gail and her husband Jim will settle in their home in Gloucester, Massachusetts while she researches staffing a church for its mission and strategic plan. FUUN is looking ahead to her retirement in 2020 and is aware that we have grown and changed in a variety of ways in the last eleven years. The Lay Leadership wants to start making a ministry succession plan that fits both what has stayed the same (eg. the FUUN culture of shared ministry) and reflects how we have changed in numbers, governance structure, mission and goals. She will also spend more time with her aging parents and reflect upon goals for her last few years of called ministry.
Will Gail have any contact with FUUN while she is away?
Once a month Gail will be in touch with Rev. Jason Shelton so that she can keep apprised of the goings-on at church. She will apprise him of her research that he can share it with the Transitions Task force, so that they can hit the road running when she returns.  Other than that, emails will not be read, so she appreciates you sending her needed information when she returns in February.
Who will take care of Gail's responsibilities while she is away?
All of Gail's ministerial responsibilities will be covered by other staff and lay leaders during her absence. The Lead Minister Advisory Committee (LMAC) chaired by Jeff Stein has been meeting to plan how each area of Gail's responsibilities will be handled and will continue to oversee issues related to Gail's absence during the sabbatical. You are encouraged to contact the LMAC with any questions or concerns before or during Gail's absence.
Meghann Robern, our ministeria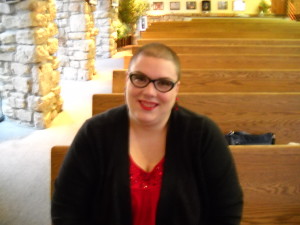 l intern from August '15-May '16, will return in mid-August as the Contract Minister to cover most of Gail's duties during the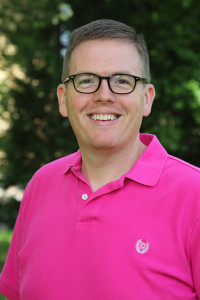 sabbatical.  She will preach three times a month, be available for pastoral care, perform weddings and memorial services, keep regular office hours for appointments as needed, and supervise the Lay Ministers who will continue to provide pastoral support for the congregation throughout the sabbatical.
The Rev. Jason Shelton, Associate Minister for Music, will supervise Meghann during the sabbatical, and will continue in his regular duties of directing of the church music program, preaching quarterly, and supporting the pastoral needs of the church.
All of our normal infrastructure will operate as usual while Gail is away, but please remember that FUUN always depends on strong volunteer participation to function smoothly. You are welcome and encouraged to contact any of the staff or lay leadership listed below if there are ways you would like to get more deeply involved. Please visit theFUUN.org and the FUUN directory for a complete list of staff, board members, and committee chairs.
Mary Lindsay, FUUN Administrator | office@firstuunashville.org, 383-5760 (main church line), ext. 305
The Rev. Jason Shelton, Associate Minister for Music | music@firstuunashville.org, extension ext. 303
Marguerite Mills, Director of Lifespan Religious Education | mmills@firstuunashville.org, ext. 304
Denise Gyauch, Membership Coordinator | dgyauch@firstuunashville.org, ext.306
Meghann Robern, Contract Minister | mrobern@thefuun.org
Tom Surface, FUUN President | president@thefuun.org
Vicki Tatayrn, FUUN President Elect | vp@thefuun.org
Jeff Stein, Lead Minister Advisory Committee | LMAC@thefuun.org
Gail Seavey
Lead Minister
First Unitarian Universalist Church of Nashville