Welcome to the 2017 FUUN Stewardship Campaign!
Our annual stewardship drive allows members to support the church with a pledge. No gift is too small or too great. Our theme this year is: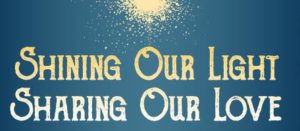 March 12 – April 2, 2017
Our Goal for Stewardship this year is $600,000
Our Participation Goal: 100%
(at whatever you are comfortable pledging)
However you are able to shine, as a candle or a lighthouse beacon,
add your love and your light.
In order to meet our budget goals, it takes each of us- our entire community shining.
On kick-off Sunday, please stop by the table as you enter the main door and pick up your stewardship packet. As good stewards of our money, the more packets we can hand out that morning, the less we will spend on postage. For those of you who cannot join us, we will be mailing your packet the following day. When you receive it, please take time to read and reflect on the information we've provided you.
In the brochure you will find information about where the money goes and where the money comes from. As well as a Generous Giving Guide 2017. If you would like to go ahead and make your pledge now, visit the online pledge form.
Hear why these members pledge:

Special thanks to Trigg for video and editing.
Visiting Stewards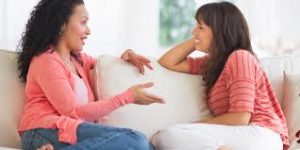 FUUN principles are grounded in community and we are a growing community. It is because we are growing that we may not know one another and yet we want to. Last year we brought back the Visiting Stewards program. We pair up members for conversations: why were we drawn to FUUN, how is it going, what would we like more/less of, how can we be more a part of the community? And yes, there is an appeal to pledge, though your pledge amount is not shared with the steward and does not have to be done during the visit.
Last year, these visits were initiated and met with enthusiasm. Connections were made, friendships began, and our community became smaller, more intimate, one visit at a time. Unfortunately, we were not able to visit everyone, so this year we will meet with as many of you as we can who didn't get visits last year. If you would like to be a visiting steward or would like to make sure you get a visit, please contact: stewardship@thefuun.org.
Phone calls to set up meeting times will begin right after kick-off Sunday and visits will be completed by March 26. When we call, please do answer – A new friend will be waiting on the other end.
Raffles, & Fun, & Chocolate, Oh My!
Three awesome prizes will be raffled off each Sunday (kick-off not included) at 10:45 a.m. during the campaign. The sooner you pledge, the more chances you have to win. If you pledge by 10:30 a.m. on Sunday, March 19, you receive three raffle tickets (and the first raffle is that morning), March 26- two raffle tickets, and April 2 – one raffle ticket. You won't want to miss this! And though we'd love to see your happy face when you win, you don't have to be present to win. You just need to have pledged.
So join us, your church community, in making this our most successful Stewardship Campaign ever.
Let your light shine!
And, as always, thank you for your continuing generosity.