Worship Committee & Worship Associates
Meets the first Tuesday of every month, 7 – 8:30 p.m. in the Fireside Room. Typically, we alternate between a meeting of the Worship Committee one month and the Worship Associates the next with the exception of May.  We work on the wheel of the year in May, so May will be a Worship Committee meeting and the Worship Associates will be meeting in June as follows:
Fall
Sept    Worship Associates
Nov    Worship Associates
Jan    Worship Associates
March    Worship Associates
April    Worship Committee
June    Worship Associates
Visitors are definitely welcome! Note: to become a Worship Associate, participation in a worship class is required. These classes are typically held annually in the spring.
We need volunteers, especially for the Worship Committee.
To volunteer, email worship@thefuun.org.
Worship Committee Mission:
The mission of the Worship Committee is to support the spiritual growth of the congregation of FUUN by working with the ministers to plan and develop Sunday worship services throughout the year, whether or not the ministers are present, that:
Reflect our value on ministry that is shared by the congregation and the ministers, through the involvement of lay leaders, lay ministers, worship associates, and other members and friends;
Make use of the resources in the congregation, the Nashville community, other congregations and the UUA; and
Minister to the emotional, intellectual, and spiritual needs of the congregation.
Worship Associates comprise a subcommittee of the Worship Committee. The difference between the meetings of the Worship Committee and the Worship Associates is that the Committee focuses on more than developing specific Sunday services. It addresses a bigger picture regarding worship, including policy decisions, such as art in the sanctuary or changes to the structure of our services. The ministers and several congregants involved attend both meetings, but some associates choose not to attend the Committee meetings. Sometimes, because of time sensitivity, we discuss a Worship Committee item at the Worship Associates meeting.
Worship Associates are members of the congregation who work with the ministry team to develop and lead worship services. Using monthly worship themes as a guide, the worship team (worship associates and ministers) discuss and choose topics for each worship service. Worship Associates then work one-on-one with the worship leader to fully develop one Sunday's worship. The prerequisite needed to become a worship associate is the completion of a four-session class which is typically held each spring.
Worship Committee Covenant:
We, the members and co-chairs of the Worship Committee, covenant together in a spirit of freedom and community that we will: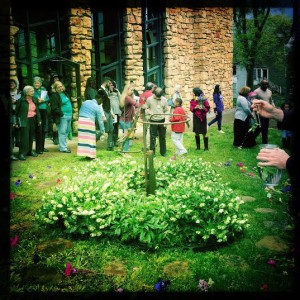 Give any input we have to the co-chairs when they send a proposed agenda prior to our meetings
Gratefully receive a meeting reminder sent by a co-chair at least five days before our meetings
Be accountable to each other for attendance at meetings
Start/end our meetings on time, to be respectful of each other (7 – no later than 8:30 p.m.)
Begin our meetings with the chalice lighting and opening reading ritual
Maintain a welcoming environment
Model our values of shared ministry and partnership among ministers and congregants
Be mindful of this covenant; to do so, we agree that it will be printed on the meeting agendas and
hold confidence when requested by co-chairs or ministers
Solicit, consider, and respond to feedback from congregants without defensiveness because we understand that it helps us carry out our mission
Be attentive to good process in our meetings and interactions between meetings because it is an important aspect of our ministry to each other, and
Use check in/out to learn how we might improve our meetings, and our contribution to the ministry of the church and deepen our appreciation of the gifts and passions we bring to our work